how to avoid sharing fake news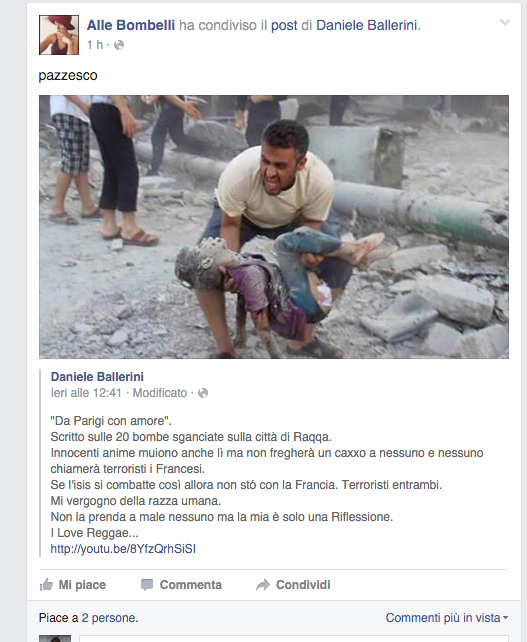 With the current events it's quite easy to share false or imprecise facts.
Here's a small method to avoid the spread of those news
Step 1:
In this post it's said that this photo is the outcome of frech bombigs, after the 13 november terrorist attack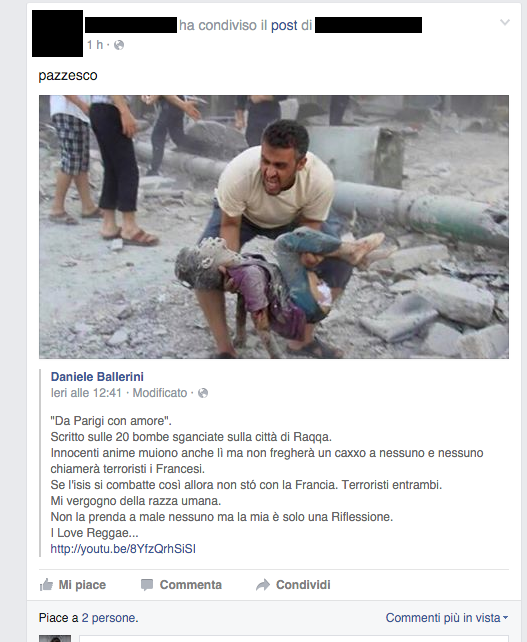 Step 2: before you like or share, click on the image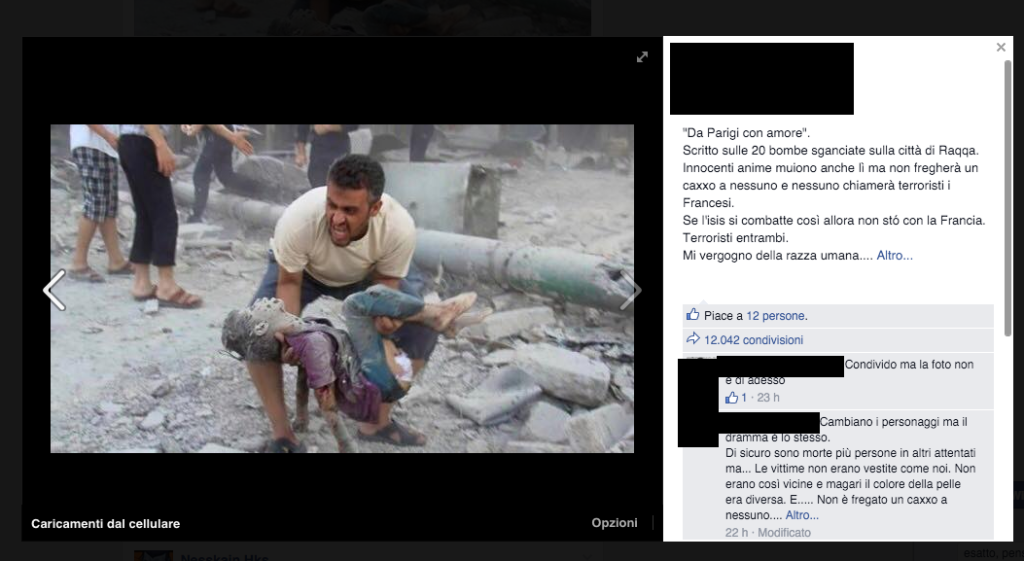 Step 3: then click with the RIGHT button of your mouse and choose "SEARCH THIS IMAGE WITH GOOGLE"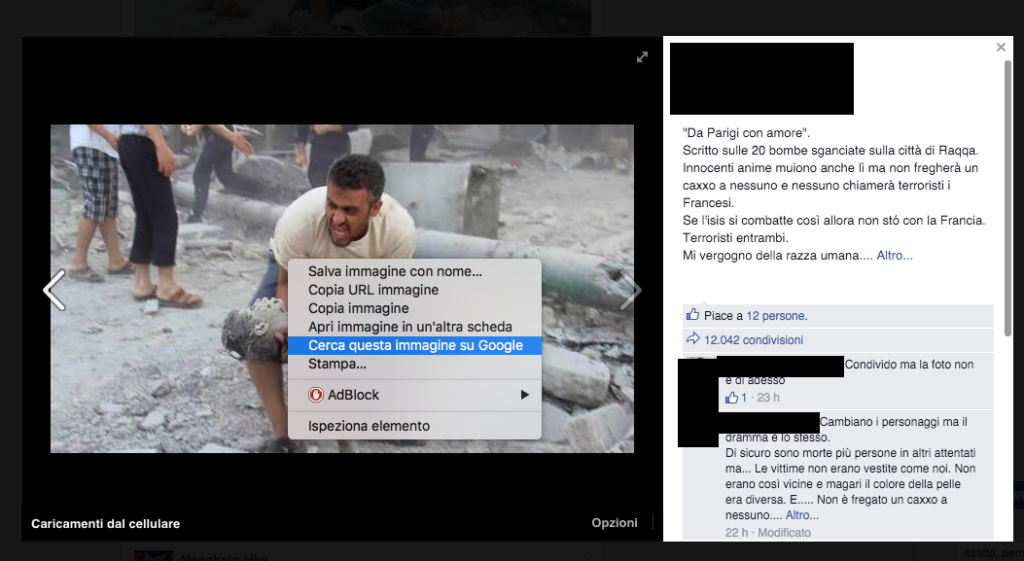 Step 4: You will be redirected to a page showing the source of the image you searched.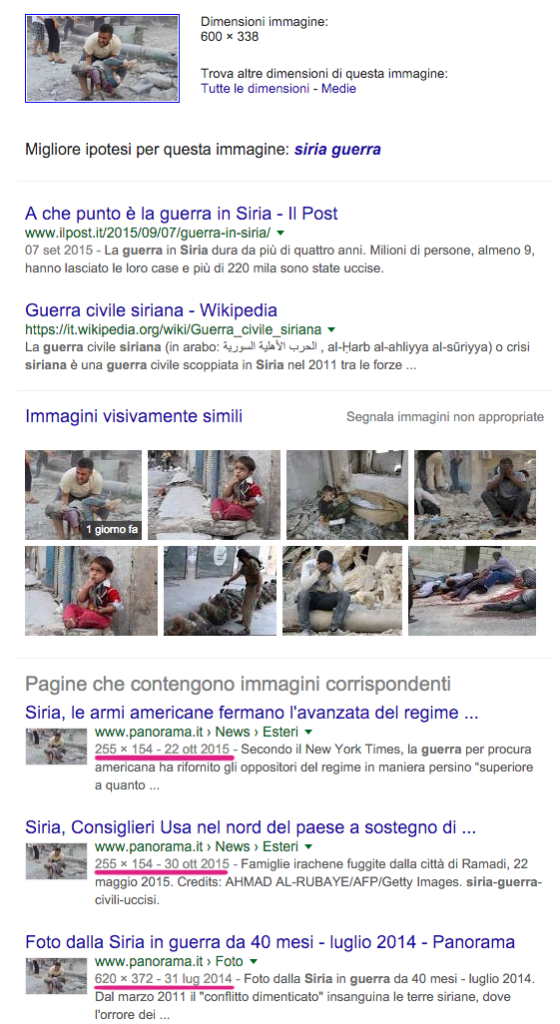 As you can see, Google shows us the moment this image has been shared.
In this case it's an image from the last year… so definetely not cause of french bombings
Step 5: Warn who shared the news!
In this particular case, sources confirm that only isis targets where hit, others that not a single target was hit… It's really difficult to really understand what's going on, but with small precautions we can avoid to spread false news, influencing public opinion.
Social medias are a very powerful tool, and when it comes to such delicate arguments, they must be used carefully.
Form your own opinion only on verified sources and share only if you truly know what you are doing.